I switched from Sublime to Atom around 6 months ago and haven't looked back since. The level of customisation available and the flourishing community have convinced me to stay despite the occasional hic-ups with large files and it's slighly longer startup time.
Here's a look at my current setup...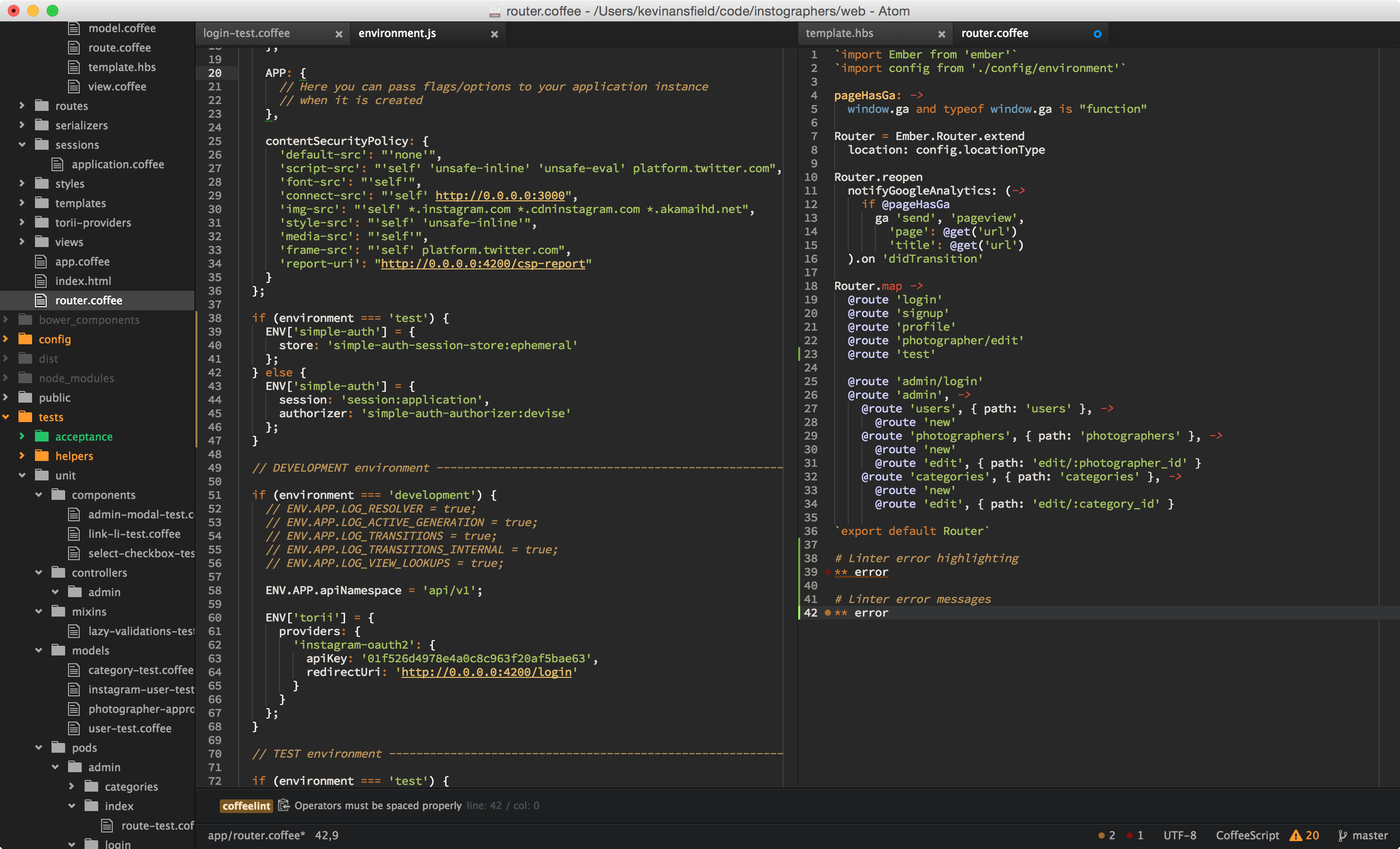 Theme
Packages
I only have one extra atom core package installed:
I make much more use of general-purpose community packages, these are the ones I find essential in my everyday workfow:
I also use a number of ruby-specific packages:
That is basically it apart from general language parsers. Please let me know if you have any suggestions for new packages or better replacements for the above!